Sub Heading
Catalyzing Fullness
November 21, 2021
@
7:30 pm
–
9:30 pm
CET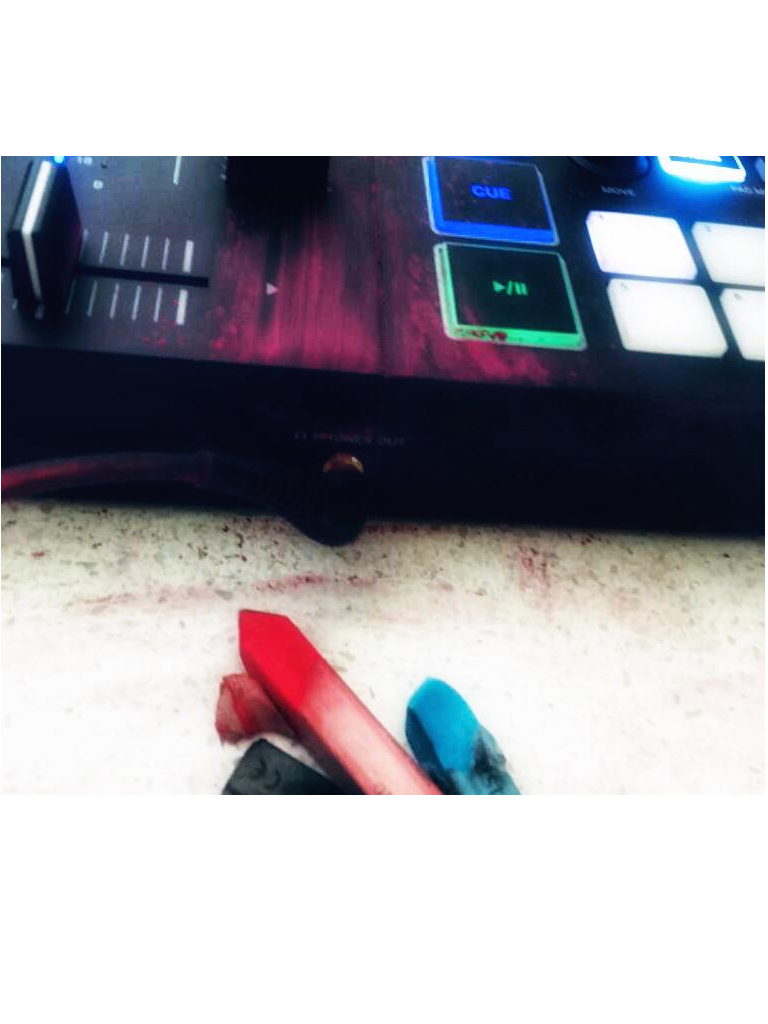 ???? For those who seek expression beyond words, is moved by the power of music and is called into living life fully.
INX is an open laboratory for us to cultivate presence, expression, liberation and connection. Each class offers a combination of music, a 5Rhythms® dance and an additional element of artistic expression.
In much of our lives, we use words to communicate. The truth, however, is that we are much more than our words.
Our bodies speak mostly with movement.
Our imagination speaks in colors.
Our dreams in metaphors.
Our feelings, memories and stories are imbued in texture.
When we explore the rich depth and variety of ourselves beyond words, we open to the fullness of ourselves. We learn to be in-body, embodied beings in our daily lives.
We will explore different mediums of expression in class. In some classes, we will draw spontaneously. In another class, we will collage. Sometimes we will use clay or other material as our medium of exploration. All classes will incorporate a 5Rhythms dance and music throughout to support your experience.
After an INX class, you might meet a new perspective. You might uncover an inner strength or resource. You might feel energized, playful or calm and serene. Perhaps, you will begin to communicate with yourself and others with more compassion, connection and joy. You might find greater congruence and aliveness.
We never know how we might be moved, and move each other as we catalyze together through music and spontaneous art expression.
⚡️ Whether you haven't drawn since you were a kid, consider yourself artistic or believe you have no creative bone in your body, join us to explore, to discover, to learn beyond our thinking and speaking minds.

Details for the Class
Wear clothing that is comfortable to move (and sweat) in
Bring a water bottle
Foot wear is optional – indoor or dance shoes only –
most people dance barefoot
Requests due to covid-19
In light of the latest covid-19 requirement effective November 15, please support our time and space together and bring either;
Your vaccine card (digital or physical)- vaccine cards are 'applicable' after 14 days of your 2nd shot
Recovery certificate from covid-19 certificate- effective up to 180 days (6 months) from the date
Medical note stating why you cannot receive the covid-19 vaccine and a negative covid-19 test – self tests must be done at the venue
FAQ's
Q: Do I need to bring my own supplies / material to class?
No, supplies will be provided during class.
You might want to bring along a notebook or journal to write down any reflections or inspirations that arise.
Q: What's the difference between INX and x-dance, or other 5Rhythms classes?
INX is a multi-faceted approach to self-expression and self-discovery that incorporates both dance and other artistic forms.
Q: What are the benefits of x-dance?
We each receive different benefits through this movement meditation. Here are a few:
Confidence & Empowerment:
Deepen the connection to your body, the power of your unique spontaneous movement and the freedom to express yourself with curiosity and permission.

Your wild beauty and unique essence will ripple past the class and into your daily life.

Mindfulness & Presence:
Foster inner presence, calm and peace of mind.

You will experience mindfulness and presence on and off the dance floor.

Relationships & Community:
Dance with yourself and with others as you explore how you shift and evolve in different dynamics.

Your experiences on the dance floor are inevitably a metaphor, playground and learning opportunity to flourish in your relationships and community in life.

Spontaneity & Vitality:
Cultivate intuition, creativity and learn to be authentic, non-judgemental + open to to feelings, energy levels and whatever arises within you.

You will find vitality of spirit and soul no matter what time and space you are in.
Q: What are the 5Rhythms®?
5Rhythms brings a beautiful framework to the world to the conscious dance space. It is a practice developed by Gabrielle Roth who identified that life moves in different energies. The more we experience being in these different energies, the more prepared we are for life.
I use the 5Rhythms framework as a gentle guideline for the music I play. My music style is eclectic, edgy; an invitation to express yourself in all shades and flavors. The music is a backdrop and support as you discover, express and let go into your own spontaneous and free dance.
Q: Why is x-dance considered a movement meditation?
Our bodies are always 100% present no matter where our thoughts might be. So when we dance and bring attention to our physical bodies, we teach our minds to be present with the body in that exact moment.

Meditation is when we develop ways to bring our attention and awareness into focus. In turn, this leads to mental calm, emotional peace and a clear state.

In this way, we use the music, our bodies and dance to quieten the thoughts and build tools that we can use in daily life.

About Samar Linn
Samar has a promiscuous love affair with music, is enamored by dance and is a curious investigator of freedom of expression. She is a certified 5Rhythms® teacher, a trained Integrative Counselor and Bodyworker. Samar runs a range of workshops and regular classes to bring more curiosity to ourselves, openness to our uniqueness and permission to embrace the magic in daily life. Her raw attitude, vulnerability and fascination in ways to embody freedom of expression provide an electric, creative and safe environment.
Taste the Music