Conscious Clubbing in Berlin
The art of conscious partying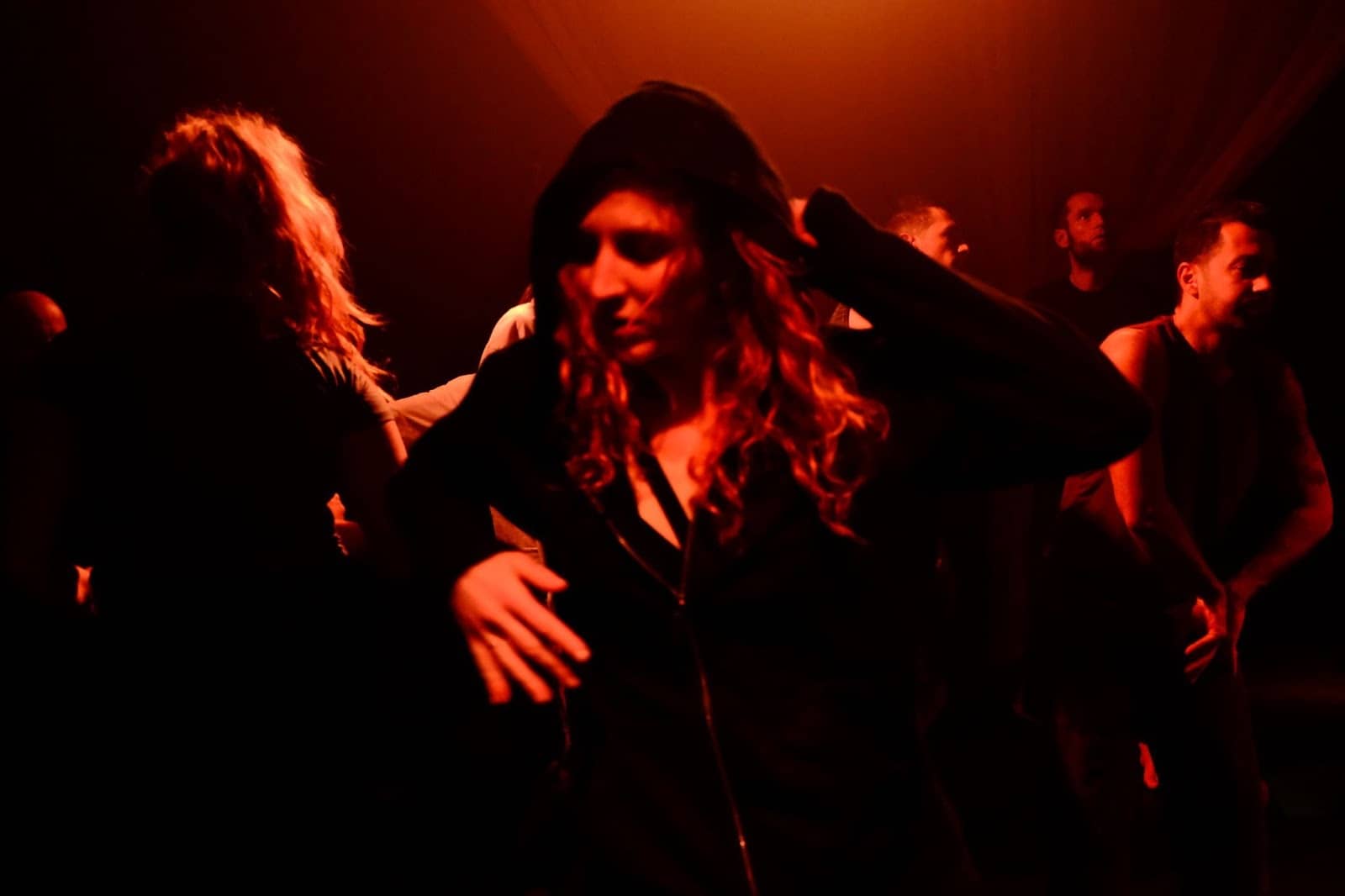 The Berlin club scene is fascinating and has its own unique rituals and idiosyncrasies. With a history shaped by an amalgamation of cultures and experiences, the city's nightlife reflects this diversity.
Club culture here has long been influenced by many different factors, including the city's artistic history, geographic location near the former Berlin Wall, and the open-minded curiosity of its citizens.
The resulting atmosphere is one that encourages self-expression and exploration—it's the perfect environment for conscious clubbing.
When you walk into a conscious clubbing event, you can feel it: there's something different in the air. It's not just the music or the lights that make a club feel special. It's also the people—the energy, the vibe, and how they all come together to create something entirely unique.
Samar Linn is an embodied DJ, 5Rhythms dance facilitator, and an all-around movement catalyst. She's on a mission to take dance and club culture as we know it and make it into something welcoming, accessible, ecstatic, and wildly freeing.
What is conscious clubbing?
Conscious clubbing is clubbing, but not as you might know it…
Instead, it's a way to enjoy the excitement, energy, and high-octane music of a night out without compromising our health or our values.
It's a way to dance like no one is watching, feel the pleasure of full-bodied pulsing expression, and connect with others while eschewing some of the least desirable aspects of the traditional club culture.
There are no drugs, no alcohol, and no need to dress or act a certain way in order to fit in or look the part. There is no judgment.
At a conscious club event, people from all creeds come together to dance for themselves and with each other, to enjoy the wild liberation that comes with dropping into ourselves and embracing the body's innate ability to self-express.
Conscious clubbing still offers a wild, hedonistic night out, yet one that's meaningful and engages us.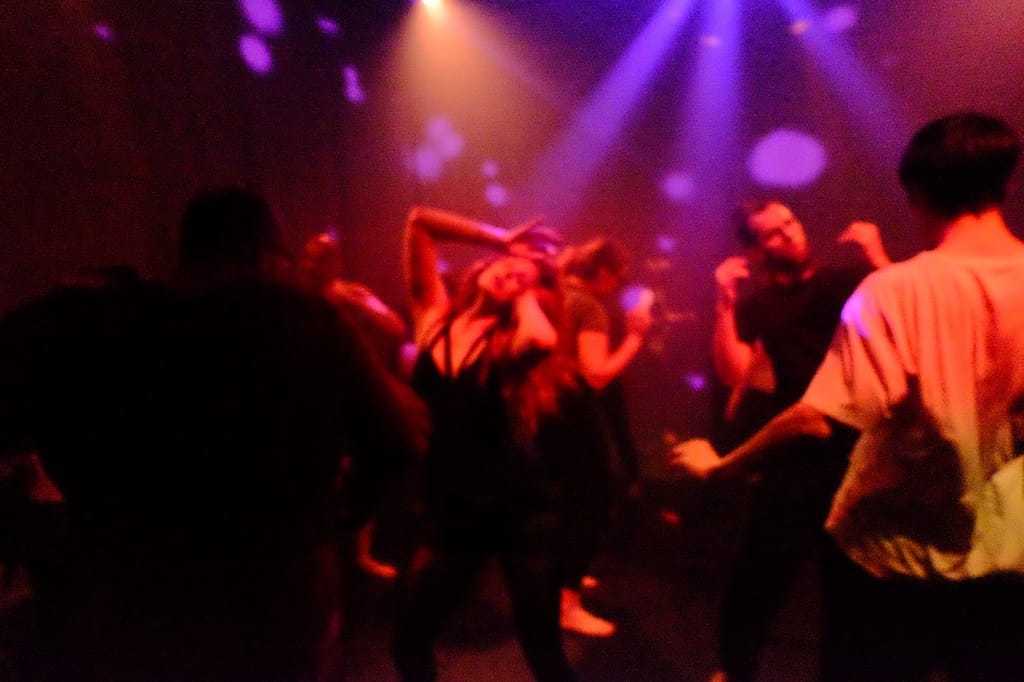 The giddying rise of conscious clubbing
It's no secret that the world has changed dramatically over the last few decades, and societal mores have shifted as generations come into their own. For many Gen Zers, for example, there is little pressure to imbibe, unlike what most millennials faced. And Berlin… is THE best city for Gen Zers.
These days, it is not considered edgy or cool to boast about one's over-indulgence, or bitterly complain about one's hangover. Self-care and wellness are abuzz, as are natural buzzes.
A wealth of research shows that post-millennial generations (encompassing those born after 1985 or thereabouts) are less interested in drinking, messy nights out, or traditional party drugs. They are also acutely aware of the potential for any wild exploits to be plastered all over the internet.
On the other side of the generational divide, the once rebellious millennials and Gen Xers are reaching an age where they still want to go out, experience the night, and let loose, but find a lack of suitable options. Or they have faced and surmounted the highs and lows of addiction and are looking for alternative outlets.
Little wonder conscious clubbing and conscious party events rose in prominence over the last decade, meeting the needs of both groups (alongside those older-still partygoers who miss the music and general vibe yet don't miss other elements).
Central to clubbing is the possibility to 'lose' oneself in a collective group experience, as Barbara Ehrenreich notes in her book on the subject, 'A history of collective joy.'
Throughout human history, people have gathered in groups to experience music and dance, something that temporarily breaks down social structures, and, as these Oxford Brookes scholars put it: allows "individuals to experience joy, healing, and bonding with others."
Conscious clubbing means giving people the opportunity to partake in a modern ritual, in a space that is free from the less-desirable aspects that have dominated club culture for some time.
Natural ecstacy via ecstatic dance
Berlin has long been a city where people come to be themselves and to experience a wide variety of cultures and ideas. It's also home to one of the most vibrant nightlife scenes in Europe—and that means there's no shortage of places to dance, drink, and embrace wild abandon with like-minded people.
But what if we want something more out of our nights out on the town, what if we want to do something that will make us feel good about ourselves and the world at large? 
What if we want to truly engage rather than disengage?
Berlin might be famous for its bustling clubs, yet there are fewer places to dance, connect, and emotionally release without the alcohol or chemicals. And without some of the morning-after-the-night-before concerns, be it hangovers, regrets, or comedowns.
At a conscious clubbing event, we can find the same cathartic release en masse, but in a way that makes us feel positive for days or even weeks afterward—it's natural ecstasy delivered via ecstatic dance.
Conscious clubbing turns 'traditional' club culture on its head
Sober we dance and embrace the pure pleasure of being alive, for a number of reasons and with a number of benefits:
It can be scary, at first, to dance or go clubbing without the veil and false confidence of drugs or alcohol. But the rewards are multiple and carry through to our daily lives: greater self-confidence, curiosity, freedom of expression, an after-dance glow, and more energy and vitality. 
Conscious clubbing offers true freedom, without the tethers of chemical assistance.
At a conscious club event in Berlin, there is no specific clothing or look people need to follow or adhere to. It's a far cry from the ever-lasting queues and favored black of Berghain. There's no need to put on a show or a facade or to be a certain age. Instead, it's just you and others like you enjoying the same wavelength alongside exceptional music blasted on a killer sound system. 
Somewhere in the back of your mind, you may have always known that dance is more than a way to pass time or let loose. It's a ritual, one that's been practiced since humans first started moving their bodies in rhythm with each other. The ancient Greeks believed that dance was not just an expression of joy, but also a way to communicate with the gods.
Today, we don't need to worry about appeasing deities, but by being present on the dance floor, we can get out of our heads and into our bodies, creating a new kind of ritual—and maybe even having an inner spiritual experience.
Conscious clubbing benefits our bodies in numerous ways. Not only is dance and movement good exercise, but it fosters the mind-body connection, allowing us to tap into our innermost thoughts and even hidden needs via the body.
It can also be transformative, with the music and the power of the dance cocooning us before we head back into our daily lives with newly found wings. 
Samar Linn is a seductress of the soul, dropping beats as dark and mysterious as you're willing to go. On this dance floor, sweat is divine, howls are prayers, and constructs dissolve. Imbued with electric (magnetic?) curiosity and safety, there are no rights or wrongs here, nothing too perfect. 
An embodied DJ, Samar works with the living, breathing, and evolving relationship between dancers, the music, and the space, taking people on a full-bodied experiential journey that lasts long after the club night is over.
Samar's musical philosophy is that what gets people moving and sweating on the dance floor is right for the moment and the crowd. Expect the unexpected via a vibrant and eclectic mix of music that weaves together techno, house, electronic, hip hop, and even jazz. 
Samar is available to DJ and organize conscious club nights, private parties, weddings, and fashion events where she creates connections on high-vibe, celebratory dance floors. 
To taste the music and tempt your dancing feet, listen to a sample of her DJ sets on Soundcloud here.
More on clubbing consciously in Berlin and partying with a difference…
A rave where sobriety is the norm rather than the exception. At sober raves, otherwise known as conscious raves or conscious club events, people get the same highs and excitement of a rave but through natural means, such as dancing with others to epic music played on a masterful sound system.
According to The Guardian, the first conscious club nights were run in London in the early 2000s. Other pioneers such as Tasha Blank spread the concept of sober raves further, taking the movement to New York and other places.
Although conscious clubbing is relatively new, sober communal dancing is not. Humanity has a long history of getting together to dance for various reasons, be it ritual, celebration, or just sheer joy.
A DJ who plays at and/or organizes conscious club events. Designed to be clean in regards to intoxicants, and inclusive to all dancers and partygoers, conscious clubbing is rapidly becoming more popular worldwide.
Sober club nights and events appeal to a broad range of people, but all participants have one thing in common: the desire to experience ecstatic dance in a safe and sociable environment with exceptional music. And a great sound system ????
A number of Berlin venues run conscious club events, including :// about blank and Panke. Community groups on social media are a good way to find out about upcoming events, too.
You can find Samar playing sets across Berlin. Alternatively, you can organize your own conscious club event, all you need is a space and the right DJ. Please get in touch to discuss your ideas with Samar.
Ecstatic dance is a form of movement that combines the physical, emotional, and spiritual aspects of our beings. It's about letting go of all inhibitions and becoming one with yourself, as well as with your fellow dancers.
There are no set steps, no physical requirements, and no right or wrong way to dance and move. Instead, participants move as they feel like doing in the moment, using the body as a means of reconnecting with themselves.