in here + out there *3 Spots Left* | A 5Rhythms Retreat *Email to Register*
Exploring relationships to ourselves + to others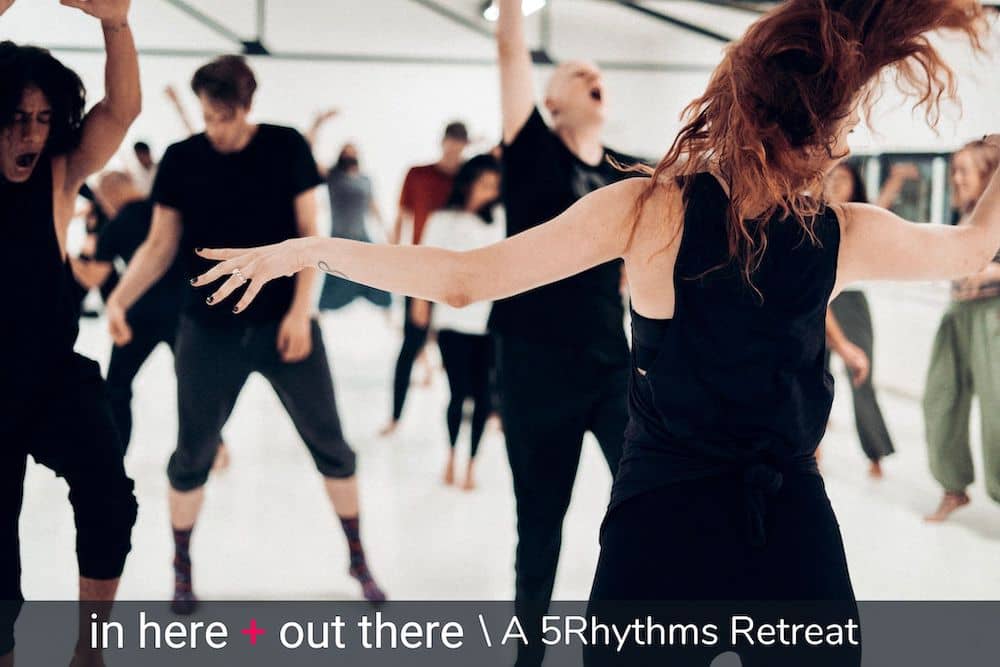 Retreat Overview

If you are interested in participating and cannot afford the fees, please contact me!
This 4-day / 3-night retreat in the Mandala Room at the gorgeous Seminarhof Drawehn just outside Berlin allows us the time and space to drop away from daily life and into a curious, dance-filled, creativity-inspired exploration of our relationship to relating.
The words 'relationships' and 'relating' bring up different feelings, pictures and ideas for each one of us. Every single reaction and response is welcome, is encouraged. Each one of us feel more at ease, more at home, in some relationships vs others. Perhaps, I might find an evening alone to be really difficult and thrive most in a big group. Perhaps, you might celebrate evenings to yourself and find settings with more than 2 people to be challenging. Just as an example!
Through the 5Rhythms map, in here + out there brings us into open inquiry on how we engage in different constellations of relationships. We take away the judgements of right or wrong. We learn to let the thinking mind rest as we discover … using the body, primarily through dance … our answers to questions such as:
What does relationship mean to me?
Which constellations are easiest or most challenging?
How might I hold myself back or constrict myself in relating?
When would I like to find more space or freedom to choose how to relate (vs. being in a pattern / habit)?


And – throughout this retreat – we will weave an undercurrent of a theme dear to my heart: How do I maintain my integrity in all these different forms of relating?
Inevitably, the more curious we become, the more freedom we acquire to choose how x when x where x why we engage in the myriad of relationships.
What people say about Samar Linn
"Samar is an amazing facilitator who creates a cohesive group. I love the varied and wonderful music and always look forward to her events which invigorate me every single time."
"Dancing with Samar is always a fascinating experience for me, and I find that I can dance in the most open and courageous real way."
"Thank you for all themes and exercises… It was a really intense experience [New Year's 2021
x-dance] and after the class, I felt a lot of freedom inside myself. Your classes help me to work on different experiences and stories stored in my body through movement."
"After dancing for more than 15 years, you taught me how to finally let my hips dance. I feel amazed! I always love it to go over my resistances! Thank you Samar for your pureness, your force of life, your fire."
"I enjoy your selection of music – your sets are simply delicious. The dancing always inspires me and learn a lot about myself and my life while dancing. Thank you for the atmosphere of trust and generosity that you create around you."
"I'm not sure what happened during that first class but it changed something inside me … and now, I keep coming back. Thank you for all your inspiration and creativity. "
Getting to the venue
Seminarhof Drawehn is a beautiful location close to nature that was specifically chosen to give us a chance to step out of our daily lives for this 5Rhythms retreat.
The venue is approximately 2hours outside of Berlin (and it is equidistant from Hamburg), and we can co-ordinate transportation from the main train station to the venue.
Promise the little trek is worth it, and will truly support our experience! Yes, the food is amazing, the beds are comfortable, we are in nature and there is a sauna!
Contribution Breakdown
Please contact me to register.
If you are interested in participating and cannot afford the workshop cost, please contact me.
Accommodation, including delicious meals:
Single Room €85 per person/night = €255 total (3 nights)
Double Room €65 per person/night = €195 total (3 nights)
Workshop Cost:
Reduced €230
Regular €260


Cancelations & Refund
Life is full of surprises, sometimes unpleasant, that might affect our decisions. With this in mind, please consider the following:
If the retreat is canceled due to a change in covid-19 regulations or other such factors, you will receive 100% refund.
If you are unable to join and someone else takes your spot, you will receive a refund. However, if we are not able to fill the spot (e.g. due to short cancelation notice), please understand that it won't be possible to provide a full refund.
5Rhythms brings a beautiful framework to the world to the conscious dance space. It is a practice developed by Gabrielle Roth who identified that life moves in different energies. The more we experience being in these different energies, the more prepared we are for life.
I use the 5Rhythms framework as a gentle guideline for the music I play. My music style is eclectic, edgy; an invitation to express yourself in all shades and flavors. The music is a backdrop and support as you discover, express and let go into your own spontaneous and free dance. 
This was one of my own questions when I attended my very first 5Rhythms workshop!

Although we will have lots of opportunities to dance, we will not be dancing the entire day – I promise your body will have ample time to rest and recover between dances.

One of the beautiful aspects of a 5Rhythms retreat is that we'll have the chance to go deeper into the body with additional somatic exercises and some explanations x practical tools.
Absolutely, yes! No previous experience is required. However, if you feel unsure or have any questions, please contact me! I'll be happy to answer any questions you have as you decide if this is right for you.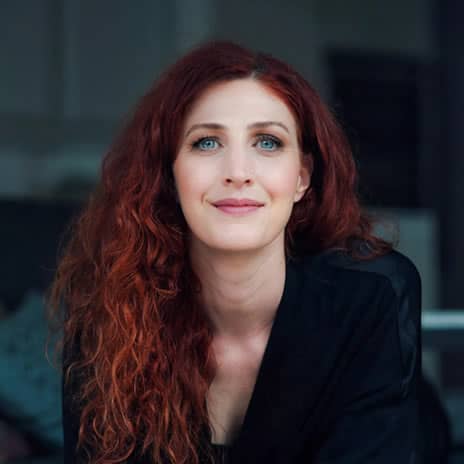 Samar is a curious investigator of the human experience and a movement catalyst. She is a certified 5Rhythms® teacher, a trained Integrative Counselor and Bodyworker. KIX is her heart project that was born out of her exploration of the insidiousness and pervasiveness of her multiple addictions. The gift has been to learn the root cause of all addictions and to create a unique program for herself to lead a fulfilling and addiction-free life. Today, she offers her learnings forward in the format as KIX.
Samar runs a range of workshops and regular classes to bring more curiosity to ourselves, openness to our uniqueness and permission to embrace the magic in daily life. Her raw attitude, vulnerability and fascination in ways to embody freedom of expression provide an electric, creative and safe environment.